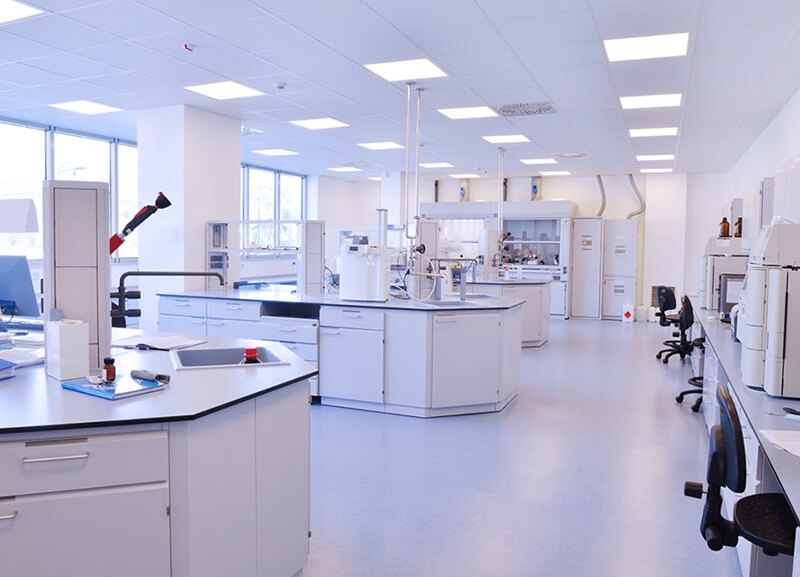 Automatic Controls has had the privilege to provide and install Automated Logic WebCTRL DDC systems for a global pharmaceutical company since the early 1990s.
Each of their buildings control systems through one user interface and software package that can be accessed by their staff on the web at any time from any device connected to the internet. These facilities host a wide variety of mechanical systems, each specifically designed to save energy and provide maximum comfort for their occupants or spaces.
The control systems incorporate everything from simple zone control applications used to maintain comfortable temperature and humidity in offices to more complex algorithms used in laboratories for space pressurization and flow requirements.
Building Automation Systems (BAS) reduces energy consumption, enhances the comfort of building occupants, and helps identify potential maintenance concerns before they become major issues.
The BAS systems installed by Automatic Controls are built on the open system platform of WebCTRL from Automated Logic, allowing the system to work with legacy or new facility components. Systems from ACES provide secure remote access, custom graphical interfaces, and open Bacnet protocol, providing full control over HVAC and other mechanical systems of your facility.