Founded in 1978 by Robert Vogt Sr., Automatic Controls is a second-generation family business that started by providing support and installation of pneumatic controls. As building technology changed, we evolved our focus to DDC controls systems. And in 1990, we became the Automated Logic Dealer for Eastern Missouri and are thrilled to be continuing our partnership moving forward. We serve the eastern half of Missouri including the greater St. Louis area, Columbia, Ste. Genevieve, Cape Girardeau, and Jefferson City.
Automated Controls systems control and optimize energy consumption in commercial properties, such as schools, universities, hospitals, data centers, and office buildings. Our innovative, user friendly automation system combined with our industry leading customer service has served to sustain our reputation as a leader in the industry.
As an independent dealer, Automatic Controls is backed by Automated Logic's industry-leading technology, while providing you with local, on the ground service.
Justin Vogt, President of Automatic Controls Equipment Systems, Inc., worked alongside his father since he was a young teenager. He was fascinated by business and its inner workings. Starting as a technician, Justin quickly rose to become a Project Manager, gaining knowledge in every level of the business.
His field and project management experience allow him to offer guidance on the technical side of the business; meanwhile, his degree in business administration helps him run the managerial side of the business, giving him the insight and understanding to plan the company's future and lead us by example in hands-on customer support.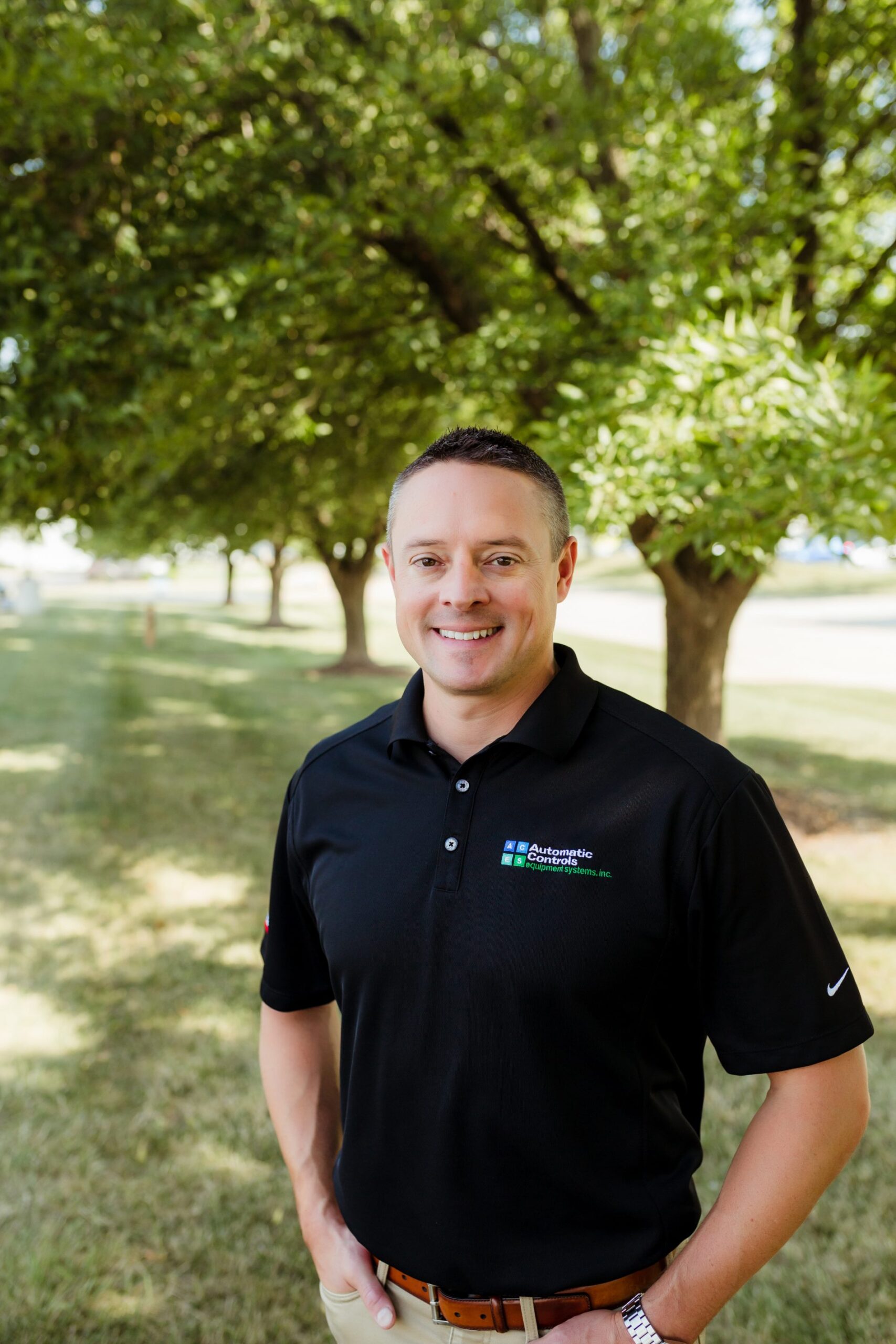 As a proud authorized dealer of Automated Logic, Automatic Controls Equipment Systems provides building automation technology for companies throughout eastern Missouri and western Illinois. Please see the map below for a complete listing of counties we service.
Simply roll your cursor over the map to highlight each county by name