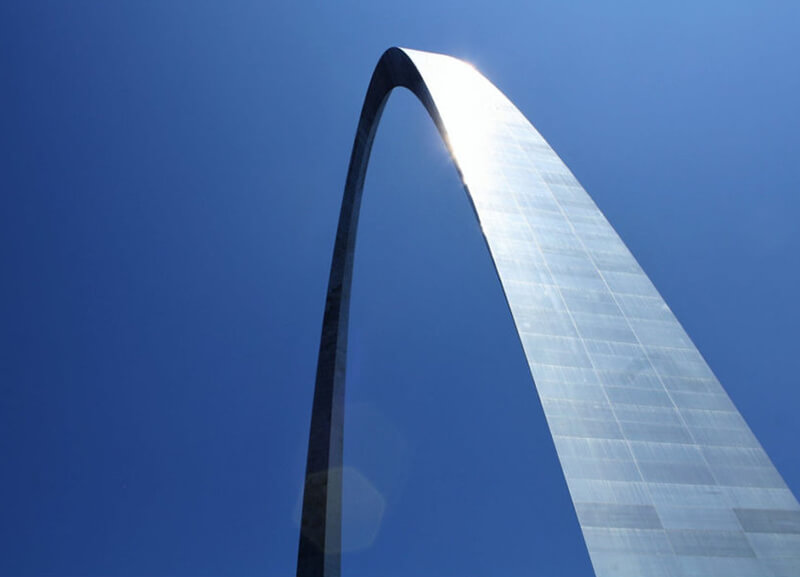 Automatic Controls Equipment Systems, Inc. has been awarded the building automation contract for St. Louis Gateway Arch Visitor Center, museum renovation, and expansion project. The project is a complete renovation of the existing 96,000 square foot Museum and Visitor Center and a 44,000 square foot Museum addition to the Arch National Monument. The project is designed to reach LEED silver certification.
To reach the design goals, the building automation system will control the major mechanical systems consisting of a chiller plant with one heat recovery chiller and 14 air handlers with one dedicated outdoor air system that will be built up in the basement to serve the air handlers. Temperature and humidity in the museum, as well as CO2 in all spaces, will be controlled by 65 VAV boxes and 38 fan coils. Additionally, smoke purge and lighting control will be interfaced to the building automation system. Automatic Controls won this federal government contract over ten other controls bidders with a competitive solution and capitalizing on a new relationship with the National Parks Department.
Automatic Controls was selected for its first Arch project in 2014, retrofitting 18 dual duct boxes that serve the Arch legs and five VAV boxes.
Building Automation Systems (BAS) reduces energy consumption, enhances the comfort of building occupants, and helps identify potential maintenance concerns before they become major issues.
The BAS systems installed by Automatic Controls are built on the open system platform of WebCTRL from Automated Logic, allowing the system to work with legacy or new facility components. Systems from ACES provide secure remote access, custom graphical interfaces, and open Bacnet protocol, providing full control over HVAC and other mechanical systems of your facility.