7 Steps to Selecting the Right Building Automation System (BAS) Vendor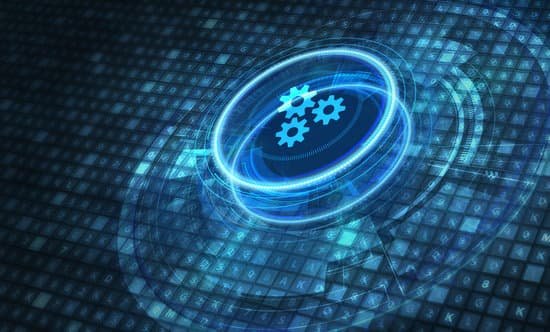 A Building Automation System (BAS) is the control center for your entire facility. Think of it as a brain: All of your main systems operate at peak efficiency when they're all connected to a single hub. Before a facility manager replaces your current BAS, there are several aspects to consider.
On the surface, it's potentially difficult to distinguish one BAS system or vendor from another. Before you sign your next contract, or as you're comparing bids, it's important to weigh the decision just as you would a new piece of machinery.
Why? Because not every BAS vendor is created equal, so to speak. What you need is a system that is not only future-proof but also aligns with your workflows, as well as the needs of both your staff and your facilities.
One: User-Friendly Interfaces
Fact: Even after a costly upgrade—and even if that upgrade significantly reduces the cost of running your building's operations—your staff won't maximize the full usefulness of the BAS unless it's easy to use. The actual interface itself (as with most interfaces your stakeholders are accustomed to using) should:
Integrate the most useful data points into a centralized report
Enable the control of either one or multiple facilities from a single point of entry
Allow for fast and easy customization
Create real-time reports based on humidity, usage, and critical temperature fluctuations
Make sure the web control center acts like a hub, giving you plenty of notification of upcoming issues before they become costly. Browser-based access enables the right members of the team to access reports from any internet-enabled device, including smartphones, tablets, and of course desktops.
Lastly on this point: Consult your team first. The complexities and feature sets your vendor incorporates into your BAS will never be fully realized when and if they don't match the needs and workflows of your facilities people, so it's important to bring them into the process early.
Two: Integration with Existing Enterprise and Third-Party Systems
Remember, the whole point of an updated BAS integration is to serve as the centralized brain of the building. If your existing control systems are all relatively current or widely used, the new BAS needs to be flexible enough to share data easily with those existing back-ends. Ideally, your BAS will extend the functionality of several of your mechanical systems, including:
Lighting
Elevators
Fire safety systems and alarms
Security systems
Generators
HVAC
For example, Automatic Controls uses standard open protocols that are easily integrated with most enterprise equipment software.
Three: Extended Service Contracts
Your staff has a long list of existing responsibilities. Building engineers have plenty to do every day without having to do regular system checks or confirming if sensors are working optimally.
Annual, complete system maintenance ensures peak system performance throughout the rest of the year. Sensors, for example, may need to be replaced or at least calibrated regularly. Additionally, localized resources provide on-site service precisely when you need it, forming relationships with building staff to further build trust and value over time.
Four: Hands-On Training
From the basic system overviews to understanding the ins and outs of report features, your staff will need access to in-depth training before the system goes live.
A trustworthy BAS vendor should provide free training sessions to every contracted client. Different levels of training, from simple operators to engineers, provide the knowledge base to do everything from generating reports and adjusting settings to resetting configurations, identifying failed peripheral devices, and other critical troubleshooting.
Five: Established History and Authorized Vendors Future-Proof Your Investment
How long your BAS vendor has been successful and stable could impact the success and stability of your project. Even if you're familiar with the platform itself, working with a licensed vendor of a particular platform subjects you to less risk, increases deployment schedules (as in, fewer delays to implementation), and lessens the likelihood of costly change orders and integration costs.
Perhaps most importantly, an authorized dealer will have the in-depth knowledge and experience you need to get the most from your new system. Over time, that vendor could help you make systemic improvements and incremental adjustments to keep pace with technology and best practices, and future-proof your systems from becoming outdated.
Six: Define the Scope of the Project
Before settling on a price, work with the vendor to identify what new or existing control sequences the vendor needs to include in the scope of the contract. Then, verify that the vendor has the skill set in-house to replace those new or missing sequences, or whether that will be outsourced to another contractor.
Before you take down or dismantle your existing system, your new vendor will require documentation of how the current system operates. During that process, the vendor needs to review sequences and set points and confirm if a consulting engineer is required or if they can cover any necessary gaps with their own team.
Speaking of projects and scope, remember that throughout the entire bidding and selection process, your staff should feel like they're in the driver's seat. You make an investment of this magnitude only once in a decade, so any BAS vendor should be open to all questions and provide a consultative approach.
Seven: Take Your Time
Because this is such an important investment, with far-reaching impacts on the efficacy, comfort, and ROI of all of your building operations, give yourself and your building engineers plenty of runway before you make that final decision. Ask plenty of questions, identify your desired outcomes, and never make any long-term decisions until you get buy-in from your most important stakeholders.
Automatic Controls uses an innovative and user-friendly approach, along with industry-leading customer service. We've optimized energy consumption for a range of buildings, including hospitals, educational facilities, data centers, and office buildings—even The Gateway Arch. Our three-plus-decade history speaks to our innovative focus and commitment to our clients. Contact us today to schedule a system demo.
Keyword Search
Subscribe to News