Automated Logic Releases WebCTRL® v8.5 Building Automation System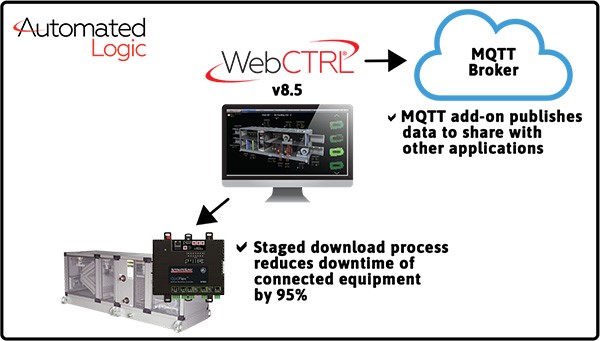 We are pleased to announce the release of the WebCTRL v8.5 system.

This new release delivers MQTT integration capabilities and efficient staged controller downloads providing building owners and operators more connectivity options, helping them to future proof their building automation and control networks, and allows technicians to provide better customer service.  
Learn more about the WebCTRL v8.5 system here!
Keyword Search
Subscribe to News