Retro-Commissioning: Long Word, Short Payback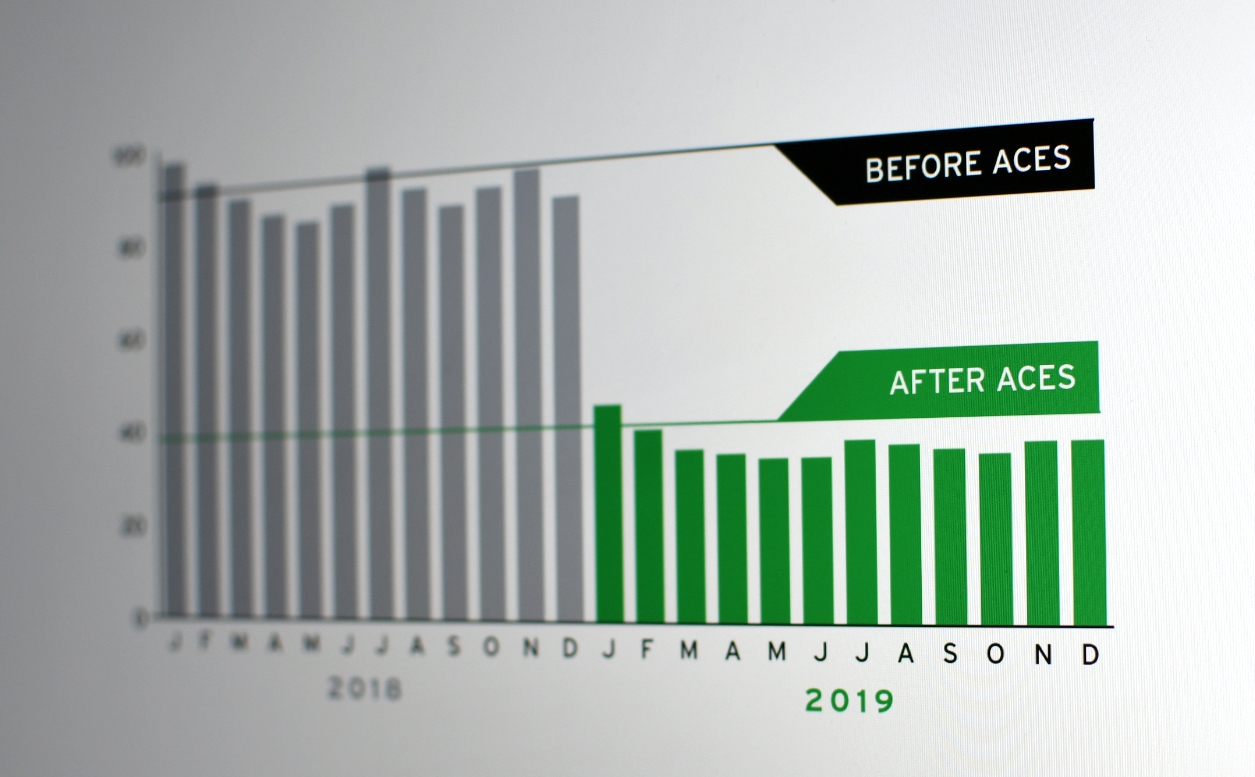 For retro-commissioning, typical ROI for ACES customers is under 18 months
Retro-commissioning, a systemic evaluation of opportunities to improve energy-using systems in existing buildings, continues to be a big part of ACES' work for customers. It's no wonder. With the work paying for itself in less than 18 months, and sometimes as quickly as three months, plus thousands of dollars in annual energy savings thereafter for many customers, it's not a matter of "why" but "when."
Retro-commissioning, written as RCx and also known as "Existing Building Commissioning" (EBCx), is a multi-phase project that involves planning, identifying operating deficiencies, implementing corrections and reporting. Almost any building can benefit from retro-commissioning. In some cases ACES has even worked on buildings that are only a few years old. Retro-commissioning can often resolve issues that occurred during design or construction, or address problems that have developed throughout the building's life as equipment has aged, or as building usage has changed.
"Most of our work is in optimizing the BAS," said ACES President Justin Vogt. "Typically it's tweaks within the programming, and not equipment changes. It may be as simple as turning things off when they're not supposed to be on."
The kinds of issues that retro-commissioning will identify and repair include:
Improved scheduling for HVAC equipment or lighting
Controls sequences that are functioning incorrectly or could be optimized with new energy savings strategies
Economizers that are not working as designed
Using demand control ventilation to reduce VAV minimums and outdoor air
Resetting pumps and fans based on demand
Air balancing systems that are less than optimal
Variable-frequency drives that operate inefficiently
RCx can also be designed to meet customer needs — from a minimalist approach that looks for the energy efficiency measures that provide the quickest payback, to a more holistic approach that looks deeper into a building's operation. Retro-commissioning is a great tool to achieve energy savings because of its flexibility. A few examples:

Ameren Missouri provides utility incentives for both RCx studies and the implementation of measures recommended in a retro-commissioning study. The incentives identified in the study typically have payback of 18 months or less.
Additional benefits to RCx include:
Improved system operation
Improved occupant comfort
Improved equipment performance
Extending the life of equipment
Fewer occupant complaints about comfort levels
Improved indoor environmental quality (IEQ)
And as with all ACES installations, we work closely with your team during the first year, post-installation, to ensure savings and system efficiencies are being achieved.
To learn if one of your buildings is a candidate for retro-commissioning, contact your ACES representative, or schedule a system demo.
Keyword Search
Subscribe to News